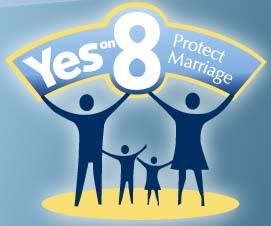 After a brief hiatus (similar to that going on with the
Pyromaniacs
) I've come out of hiding. I still ask that you keep Iraqi Christians in prayer.
-I hope you've noticed some changes to the Blog. I have added a bunch of links to new reformed people who I like. Also I've expanded my blog links as well. My friend Jonathan Chan has a great blog where he has been writing up a storm. I've also added a section on links that deal with culture and a Digg.com bar as well.
-More so, I'm working on doing something BIG. It's coming, just you wait and see. If you're young reformed like me (and are a fan of
the resurgence
, this is for you) However, I would like to say that I will try and focus on more serious topics that have been on my mind as of late. Namely, this new dichotomy (Either/Or) thinking about social justice and it would seem everything else, but particularly talking about the unborn and evangelism. I will also be delving into Rob Bell's newest ideas regarding the New Exodus Perspective.
-For now, I will only say that I hope you vote this next week. As a Christian who believes the life of the unborn is important, I will be voting for those candidates that hold closely to where I stand in that issue. The other issue is the issue of marriage. My friend Soisauce (
Jonathan Chan
) has an interesting post on California's Prop 8. I have to say what he says stings, but he's right.
-Books have been backing up on me, but I have a few reviews left in me. As a matter of fact, John Frame's multitple perspectives have proven to be helpful in thinking about many of todays issues. So don't be surprised if I echo him in many areas.
-Movie reviews are coming up as well. I saw pretty much every major movie over the summer and I will review them. I also have seen: The Dutchess, Eagle Eye, Nick and Nora's Infinite Playlist, The Secret Life of Bee's. So watch out for those.
-TV recommendations are also coming in. I highly recommend Eli Stone (on tonight on ABC). It's about a Lawyer who hears from God. Not entirely Christian in its theology, but it is very well done.